Hotel door locks are crucial to ensuring the safety and security of both your guests and your property. If you have not taken the necessary precautions to protect your guests, your hotel's security can be easily compromised.
It is important to prioritize your guests' safety, as they rely on your hotel to provide a secure environment during their stay. By implementing appropriate security measures, you can help your guests feel safe and comfortable throughout their visit.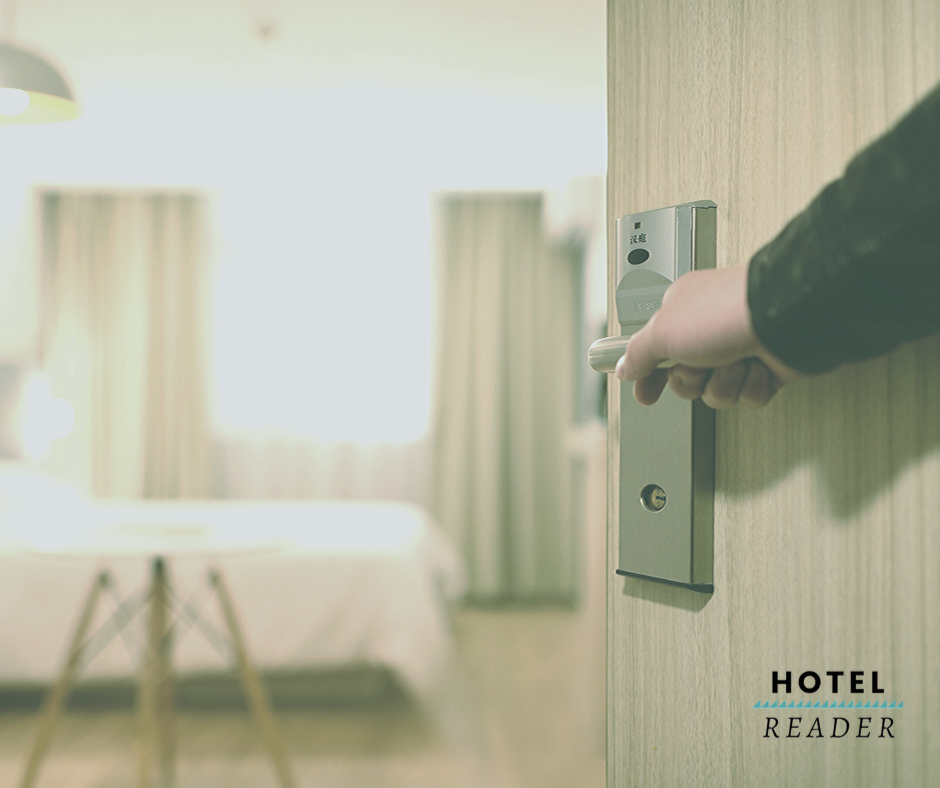 Most importantly, the safety of our guests must always be our top priority.
Let's examine the evolution of electronic door lock options and how they can enhance the guest experience while also considering the potential risks.
In addition to improving the guest experience, electronic options can also streamline hotel staff tasks, reducing hassle and saving time. We will explore this aspect in greater detail.
Furthermore, from the guest's perspective, personal safety and the security of their belongings are of utmost concern. By examining various options to increase safety, hotels can develop processes to enhance guest safety, improving the overall guest experience.
Lastly, we will take a closer look at the top hotel lock manufacturers and ancillary systems available in the market.
What Hotel Door Locks Do?
Hotel door locks can contribute to an enhanced guest experience, ultimately leading to increased occupancy rates. Electronic door lock options can speed up check-in and check-out procedures, allowing guests to quickly settle in and begin enjoying their stay.
It is crucial to welcome guests efficiently and promptly, as research shows that satisfaction levels decrease by 50% if guests are made to wait for over five minutes during the check-in process.
In the past, check-in involved guests meeting staff at the front desk, verifying their reservation, and collecting a metal key for their room. While this process allowed for personal contact between guests and hotel staff, it added time to the check-in process. Additionally, guests were responsible for carrying the key with them and keeping track of their room number when using hotel facilities such as restaurants and charging services to their room bill.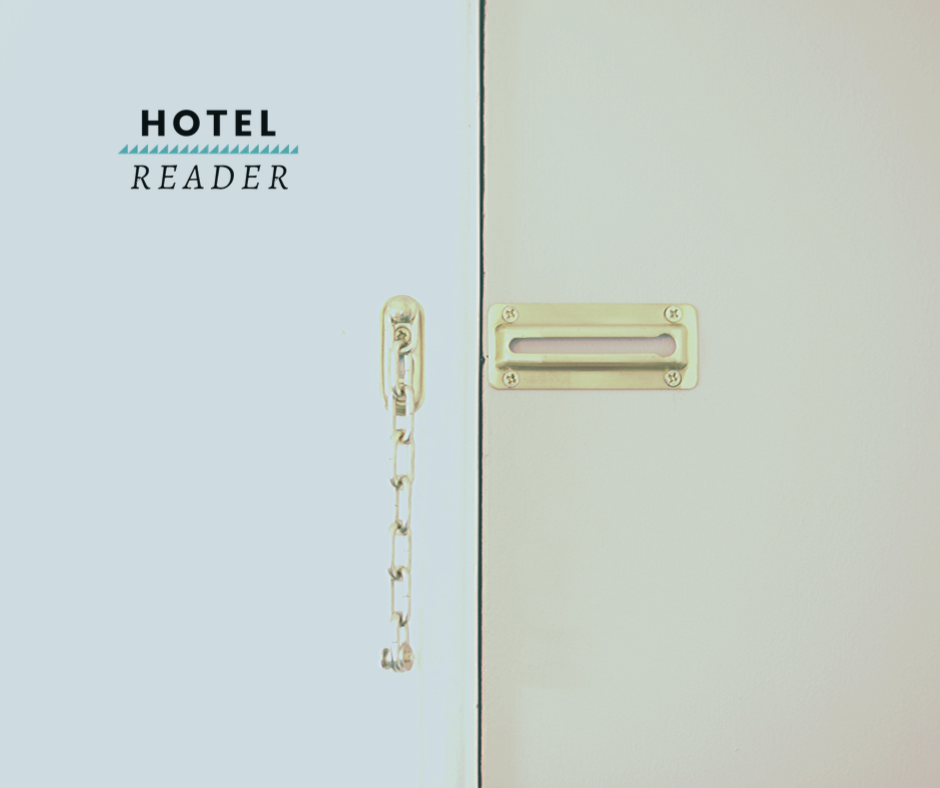 The risks for the hotels of this traditional option
Traditional metal keys posed risks for hotels, as guests losing or deliberately taking them could result in unauthorized individuals gaining access to the room. To prevent this, hotels would have to change the room lock, incurring additional costs.
Today hotel keys
Today, hotel key cards have improved both the guest and hotel experiences. These battery-powered door locks feature a sequence of lock codes and can use swipe cards with magnetic strips, proximity cards with RFID, or cards with holes to open the lock. They can record guest and room information, including account numbers and departure dates, with the lock code resetting once the card expires. If a card is lost, the new card automatically changes the access code, but the room remains unprotected until the new card is inserted.
Risks of losing key card
Electronic card keys generate an audit trail of room access, allowing for identification of individuals who entered during specific periods. They are cut at the front desk and integrated with the Property Management System (PMS), which records confidential information such as guest names, addresses, and credit card details.
The newest method to open hotel room
The latest advancement is smartphone access, allowing guests to check in and access their room without stopping at the front desk. For instance, Hilton Hotels enables guests to download an app, choose a room, and activate a digital key the day before their arrival. They can then press an unlock button on the app to open the door upon arrival.
These lock advancements have made check-in hassle-free for both guests and hotels, and they also improve guest record maintenance and prevent unauthorized room access.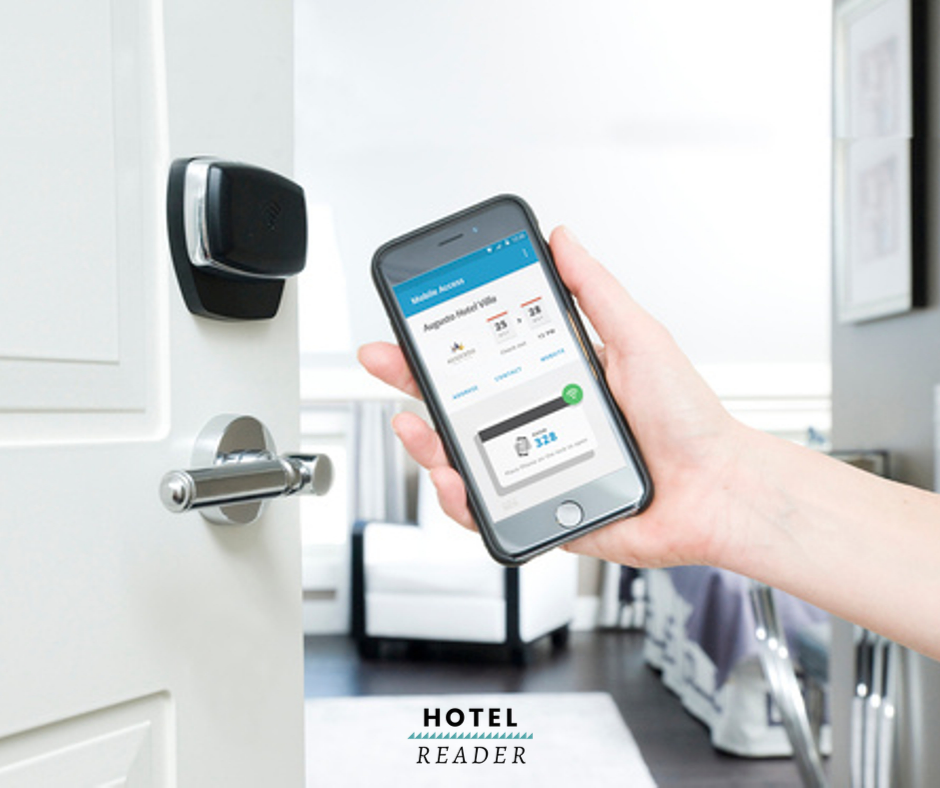 Risks of the digital options
One IT professional reported receiving a card key containing guest identification details and credit card numbers. However, card key companies claim that modern systems do not record such information on the card. Instead, the card communicates with a secure Property Management System (PMS) containing sensitive details when needed. The card itself does not contain these details. Additionally, the information on the card is encrypted using a proprietary card encoder and is not readable by users.
The key card system is now widely used, and security breaches have not been reported.
The smartphone-based system is not yet widely used as hotels fear that hackers may gain unauthorized access to rooms and guest details. However, Hilton reported that over 11 million users have used their system without a single security breach.
Supplementing the Locks to keep your items (and yourself) safe
The guest's viewpoint:
Though sages advise us not to get too attached to our possessions, most of us find that belongings like our wallets, laptops, and smartphones play essential roles in our lives, and losing any of these could seriously disrupt things. While it might be okay to carry a wallet and phone around with us, it is quite inconvenient to carry laptops and many other valuables when we are out sightseeing.
How can we ensure the protection of the things we leave in the room when we are out? One way to do it is by keeping these possessions under the protection of additional locks. The most obvious way is to use the hotel room safe.
However, it can be risky, as hotel staff can use master keys to open the safe. Essentially, they will be entering the room for cleaning and other purposes, and if they can access the room with the master key and are criminally inclined, they can steal items from the safe. An outside thief can also carry away the whole safe unless it is bolted to the wall.
Additional security devices that supplement the hotel door locks
Several devices are available in the market to ensure the safety of guests' possessions, whether they are inside or outside the room. Let's take a brief look at these options:
Room Safe Lock: These locks come in different shapes and provide an additional layer of security before an intruder can access the safe lock itself. This outer layer is under your control, and hotel staff or others cannot unlock it.
Portable Safe Box: This "box" usually comes in the shape of a sturdy lockable bag that can be attached to a permanent structure in the room, such as a heavy piece of furniture or a secure fixture. You can carry this with you during your travels, and as the key to open it is with you, others cannot open it.
Portable Door Lock: In this case, you prevent access to the room itself by locking it with your supplementary lock. This additional lock can work with the existing door lock, or it might merely jam the door shut from the inside when you are in the room. A simple wedge that slides under the door from inside can do the same thing.
Door Alarms: These devices emit a loud alarm when the door is opened so that people cannot enter the room without alerting you and others. These alarms come in different shapes and sizes, and some of them work by sensing motion anywhere in the room, other than the bed on which you are sleeping.
Sturdy Wire Locks: These locks consist of a long wire with a lock and can be used to attach something to a strong fixture in your room, such as the radiator. These locks can be used not only in hotel rooms but also in other places such as a waiting room or a restaurant, so that a thief will not make away with your belongings while your attention is focused elsewhere.
Guests can also ask the front desk to keep valuables in the hotel safe, which is under the watch of the staff and offers greater security than the room safe.
Suppliers of Best Hotel Door Locks and Systems
I am not affiliated with any of the hotel door lock manufacturers listed below. These brands have been used by some of the largest hotel chains in the world.
ASSA ABLOY offers security solutions drawing on the world's largest selection of locking products for a diverse range of applications and environments.
Onity DirectKey™ system for mobile access, Hilton properties have launched and are expanding their use of cloud-based key credentialing technology, which allows guests to use their smartphones for straight-to-room options. Onity also unveiled their new Trillium® lock series at the Hotel Show in Dubai, which features a modern look, advanced security, and a seamless interface with the DirectKey system.
The SALTO XS4 access control platform combine electronic door components, peripherals and software, providing tailor-made wire-free networked access control solutions. Everything fits together; everything works.
You can find all kinds of locks – conventional, supplementary, and electronics – at Amazon. Just look for the rating stars and number of customer reviews to identify the best choices.
Other helpful Hotel Door Locks resources
Guests want to use their smartphones to control every aspect of their stay, and major hotel chains around the world are responding. Keyless entry, mobile check-in, and check-out are a quantum leap for the guest experience.
OpenKey makes delivering on guest expectations simple, fast, and affordable.
Mews is a cloud-based property management software that helps hotels and hostels automate their operations so they can focus on their guests. You can plug in your favorite apps and manage your PMS from any device at any time.
Conclusion
In conclusion, hotels operate in a highly competitive environment, and anything they can do to improve the guest experience could help them compete more effectively. It's important to remember that not all guests seek the same experience. While business travelers might prefer a quick entry and exit option with minimal staff interaction, tourists are likely to prefer the help of staff in getting the best local experience.
The security of your guests should never be compromised. Make sure to use proper hotel door locks.