Firsts impression matters, and in this post i will cover how to welcome hotel guests properly.
When you're welcoming hotel guests, make sure that you are doing it in the right way. Let it be real, do not make false smiles, the guest can see it.
In the hospitality industry, the welcome is an essential part when it comes to make your guests fee.
A "Welcome" means a lot when accompanied by a sincere smile and all along with an appropriate body language.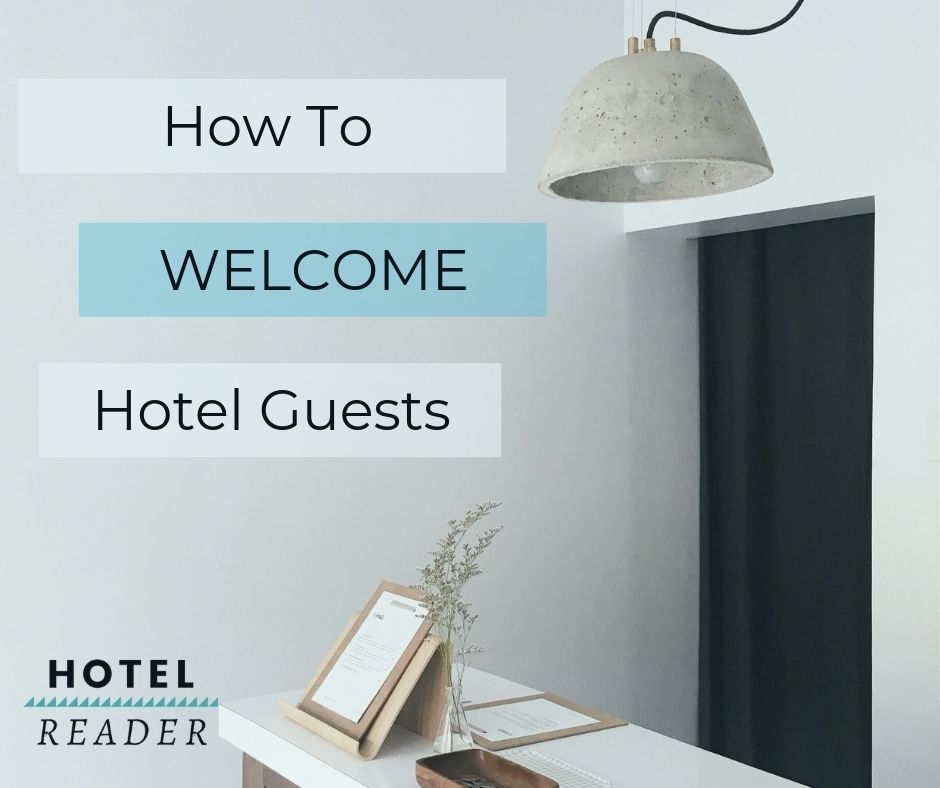 In the hotel industry, it is often the case that some employees do not have the appropriate education for the position they are employed in. That is the reason why the hotel manager is the one who has to train its employees. 
The proper train to hotel staff is essential thing how to do the job best and most appropriately. If you do not have enough time to train your staff as a manager, then the best option is to include them in a hotel course where they will be able to get the latest working techniques in their field.
I have hired receptionists who do not know anything about the hotel business, not even how to welcome hotel guests, but yet with my help, they were the best hotel employees.  
Whether you are a manager of a large hotel or your hotel is a part of a hotel chain or vacation rentals, the first impression of the guest for your accommodation capacity is what remains in their memory. A warm and kind smile is a sign that the guest is welcome to your accommodation.
There is one basic rule that is guideline those who work in the welcome team, such as meeting guests in hotels and all accommodation facilities.
The 10/5 rule when greeting your guest.
Those who have been in the hospitality business for a long time, the 10/5 rule is a common practice, and sometimes they don't even realize it's a rule, it's just part of their polite everyday culture. 
What does the 10/5 rule mean?
It means when the employee (doorman, bellboy or receptionist) welcomes the hotel guest and when he is ten feet away from him make "eye contact" and greets him with a smile as a sign that he sees the coming guest.
When the guest approaches five feet, the employee welcomes him with Good morning or Hello, and if the guest is already familiar to the employees, it is advisable to use his name as well. Example: Good morning, Mr. John.
Or: Good morning sir, how are you today?
And when the guest is five feet, the employee still has a smile on his face.
I'll tell you how I use this rule.
My method is 10/4. 
Use the 10/4 rule when welcoming a hotel guest.
I introduced the rule 10/4 to all employees in the welcome team I worked with. It works every time. However, my receptionists were with a smile on their faces, and every guest was satisfied. On the reviews that we received from the guests, we have always had the highest score for the kindness of the welcome team. 
When the doorman is using this rule, for example, in my opinion, five steps are far away to welcome the guest, especially if the hotel is on a busy street and the noise is intense, so the guest will not be able to hear it.
So I advise when doorman will use 10/4 rule to welcome hotel guests, it is best to have eye contact in ten feed and four feed when it gets closer, greet him with a smile and open the door of the hotel — certainly supported by an appropriate body language.
When this technique is using a receptionist who is inside the hotel, it will also have eye contact in 10 feet and will greet the guest in 4 feet, but can freely use further phrases that will be of great importance for hospitality.
Here are the phrases that can be used by the reception when a guest is a check-in:
Do  you really care that you welcome a hotel guest? 
If you are in the hospitality business, the chances are that you care about welcoming guests to your Hotel. A nice first impression to show that you care about your guests can get positive reviews.
What can I do for you today, or how can I help you today?
This type of question should be asked when the guest comes to check-in the hotel in another case when the guest is already staying in the hotel, but only if moving to the reception desk and need to ask something. If the guest passes by the reception desk, the receptionist can kindly greet him, without asking any questions.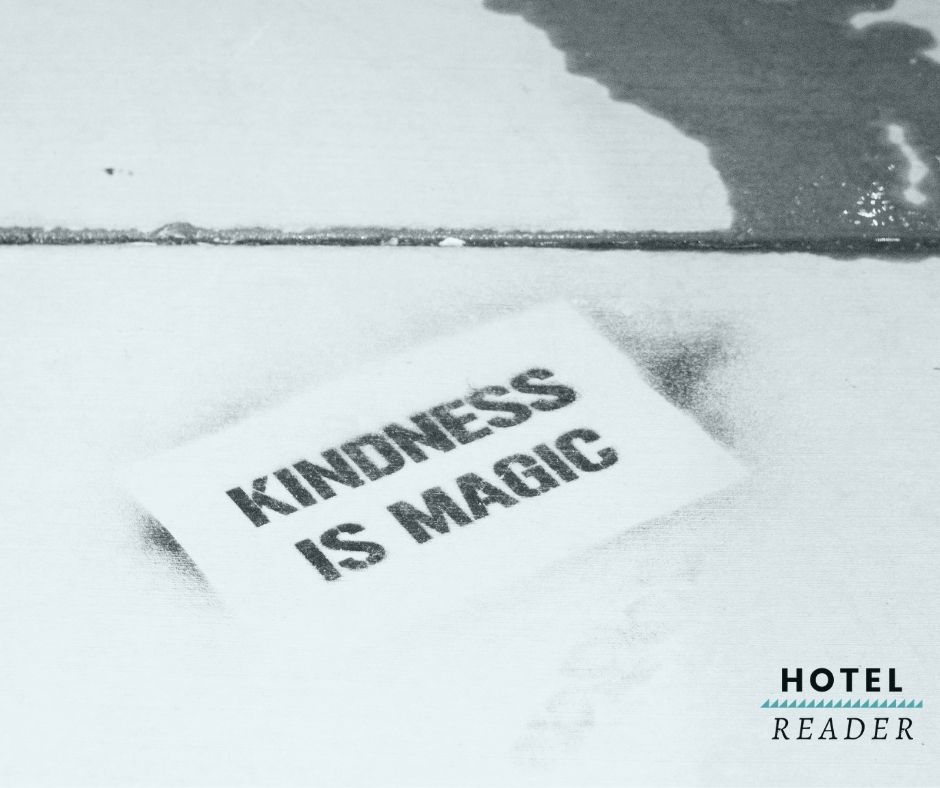 Listening the guests carefully
Listening the guest is part of the welcome rule. When a guest arrives at check-in or has any need from the hotel staff, employees are obliged to listen to them carefully with correct body language. 
Offer something complimentary
When the guest is at the reception to check-in, and if the check-in process takes time, the receptionist can offer a free bottle of water, or a coffee in a restaurant (if you have it in your hotel). Offering complimentary beverage is of great importance because you show that you care about the guests and their stay at your property. This is also great practice of the welcoming hotel guests.  
Do not forget the body language
I have mentioned several times about the body language because it is crucial. It will be in vain if you say kind words that are not in line with the body. Otherwise, it will hurt all of this. 
Always say "thank you" to the guests
Do not forget to thank the guests who stayed at your hotel. Thank them for that your property is their first choice to stay. Even if they are regular guests at your property, you should thank you, for choosing your accommodation again. 
It will not be okay if we welcome only guests who go for the first time in the hotel to give them a beautiful picture for us.  Also, it is wrong to use the method only for loyal guests, just because they often come to the hotel.
Last words
This essential but straightforward method should know every welcome staff who worked in your hotel . 
Every guest is meaningful and valuable, whether it is the first time in the hotel or is here often. Each guest should receive the service for which he has paid.
Empower employees, and invest in their training, work with them to show them how to be more successful in the work and reception of guests. If someone is wrong, teach him how to do it. The most important thing is when the employee welcomes the guests to be glad they are here, but this feels.
If employees are happy and satisfied, such guests will be.
And remember:
A kindly welcomed guest will always give a positive feedback and will return to your property again.